Chinese Firm Bomesc Partners with Saipem for $220 Million Qatar Offshore Oil and Gas Project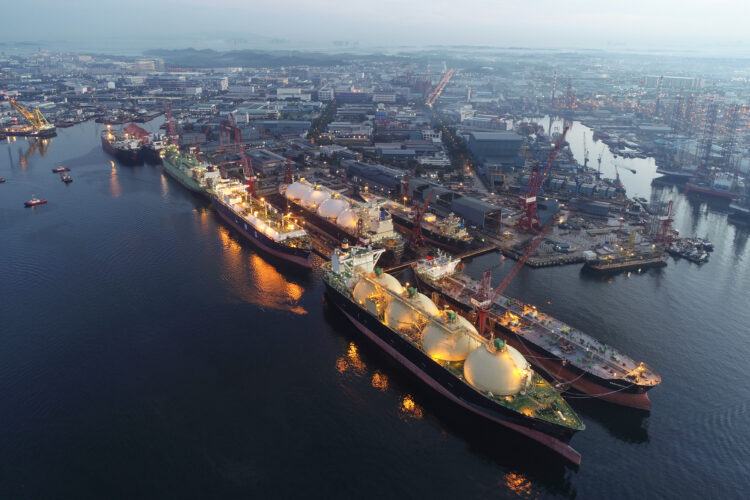 China's Bomesc Offshore Engineering Company has inked a $220 million agreement to participate in an offshore oil and gas project in Qatar with Servizi Energia Italia, a subsidiary of Saipem, the Italian multinational oil field services provider. This move underscores China's growing interest in Middle Eastern energy endeavors. The Tianjin-based engineering, procurement, and construction firm will be responsible for constructing the compression facility for an oil and gas field situated off the northern coast of Qatar on behalf of Servizi Energia Italia, an industrial machine manufacturer. This deal aims to enhance Bomesc's economic performance in the coming years, as reported by the Chinese state-owned financial news agency, Yicai Global. In October of the previous year, Saipem disclosed that it had secured a $4.5 billion contract with Qatargas (now QatarEnergy). According to the terms of the contract, Saipem will lead the engineering, procurement, fabrication, and installation of two offshore natural gas compression complexes off the northeast coast of Qatar.
This agreement stands as Saipem's "largest single offshore contract by total value in the company's history," as stated in the October 2022 press release. Bomesc has experienced a 42% decrease in earnings for the first half of the year, amounting to 900 million yuan ($125 million). This drop is attributed to supply chain challenges, a lack of orders, and high labor costs, as noted by the energyfocused online news platform, Upstream. Bomesc, alongside other Chinese energy companies, has exhibited a strong interest in the Middle East, particularly in Qatar, as part of their efforts to regain profitability within the energy and LNG sector. QatarEnergy, Qatar's majority-state-owned petroleum company, previously entered into a 27-year agreement with the China National Petroleum Corporation in June to supply 4 million tons of LNG annually. In April, the Chinese oil giant Sinopec acquired a stake in Qatar's North Field East, which has an annual capacity of 8 million tons, according to the Qatar News Agency. Qatar has expressed its intent to sign a record volume of long-term LNG contracts and is looking to engage with Asian countries to achieve this goal, according to a statement made by Energy Minister Saad al-Kaabi in July. Qatar is already one of the world's leading LNG exporters and has set a target of supplying 40% of the world's LNG output by 2029.