France's Nexans Awarded $1.6 Billion Contract to Build Undersea Cable Connecting Electricity Grids of Greece, Cyprus, and Israel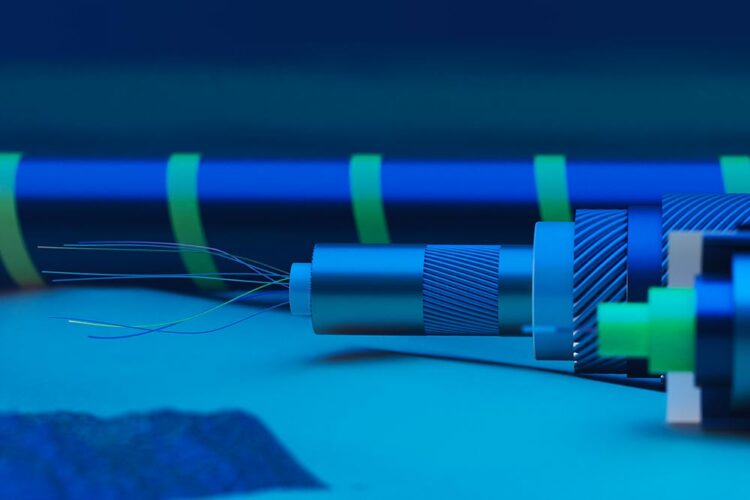 France's Nexans has been awarded a substantial $1.6 billion (EUR 1.43 billion) contract by Cyprus' EuroAsia Interconnector Ltd. The contract aims to construct an undersea cable that will interconnect the electricity grids of Greece, Cyprus, and Israel, allowing for the exchange of up to 1,000 megawatts of power. In an official press release, EuroAsia Interconnector stated that this Mediterranean Sea infrastructure project will effectively end the energy isolation of Cyprus and Israel, establishing a secure supply and an energy highway between Europe and Asia. The cable is set to be an impressive feat, as it will span approximately 750 miles (1.208 kilometers) and reach depths of around 9,800 feet (3,000 meters) below water. The 525-kilovolt direct current cable will measure about 1×560 miles (2×900 kilometers) in bi-pole length, as disclosed by EuroAsia Interconnector. At its initial stage, the EuroAsia Interconnector will enable the exchange of 1,000 MW between Israel, Cyprus, and Greece, connecting with Europe. However, the capacity is planned to increase to 2,000 MW in Stage Two, equivalent to the electricity consumption of three million households, according to the company's owner, based in Nicosia. Nasos Ktorides, the Chief Executive, emphasized that Cyprus is the last European Union member to lack power interconnection. Nexans will be responsible for engineering, construction, and installation. The company will manufacture Subsea HVDC Mass Impregnated cables at its facilities in Halden (Norway) and Futtsu (Japan). These cables will then be installed using state-of-the-art cable laying vessels, Nexans Aurora and Nexans Skagerrak, as stated by EuroAsia Interconnector. This ambitious project has earned the designation of an EU Project of Common Interest (PCI), making it eligible for expedited permitting and funding through the EU's Connecting Europe Facility (CEF). The European Climate, Infrastructure, and Environmental Executive Agency has already granted EuroAsia Interconnector a substantial amount of EUR 657,905,500.00 (approximately $737 million) for the project. This funding is the largest ever granted to Cyprus and one of the most significant amounts received from the Connecting Europe Facility for electricity interconnectors, as proudly announced by EuroAsia Interconnector on September 9, 2022. Additionally, the EU Council has agreed to provide around $112 million (EUR 100 million) in grant funding through the Recovery and Resilience Facility, which was confirmed by EuroAsia Interconnector on July 27, 2021. Nexans emphasized that the majority of the electricity exchanged through the cable will be sourced from renewable and decarbonized sources, aligning with the project's commitment to becoming a PCI project. Nexans' Christopher Guerin hailed the project as a crucial step towards achieving a carbon-free economy.
The company proudly takes the lead in connecting regions with the highest potential for renewable energy to areas with the greatest demand for electricity, according to their separate media statement. In summary, the Nexans-contracted undersea cable project promises to bring transformative benefits by enhancing energy connectivity and sustainability across the regions involved.