Gazprom Achieves Milestone with Inaugural LNG Delivery via Arctic Northern Sea Route to China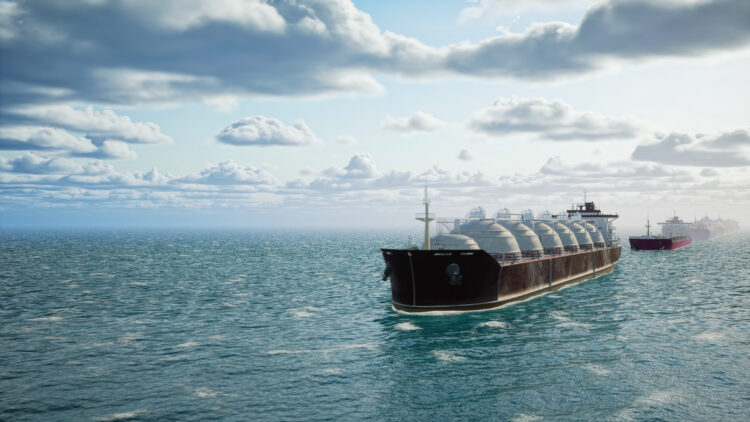 Recently, the Russian energy behemoth Gazprom achieved a historic feat by successfully completing its inaugural delivery of liquefied natural gas (LNG) through the Arctic Northern Sea Route to China. This remarkable journey, which commenced a month ago, signifies a major achievement for Gazprom.
The Northern Sea Route, extending from Murmansk near Russia's border with Norway to the Bering Strait near Alaska, has long been regarded by Russia as an alternative to the Suez Canal. Despite its formidable challenges, this route has the potential to significantly cut down sea transport times between Europe and Asia, particularly in light of Russia's reduced trade with Western nations following the Ukraine conflict. On August 14, the Velikiy Novgorod tanker was loaded with LNG from the Portovaya LNG plant on the Baltic Sea. After safely delivering 100 million cubic meters of LNG cargo, it is currently anchored near the Tangshan Caofeidian terminal in China's Hebei province. This marks Gazprom's inaugural use of the Northern Sea Route for LNG deliveries, a move that substantially reduces the time required for shipments to reach the Asia-Pacific region. As reported by IAA PortNews, the Velikiy Novgorod LNG tanker set sail for China in mid-August 2023 and arrived at the Tangshan port on September 14. The tanker transported approximately 100 million cubic meters of liquefied gas from the Portovaya CS on the Baltic Sea. Gazprom's LNG production, storage, and shipment complex near the Portovaya CS commenced operations in September 2022. In May 2023, the facility achieved a noteworthy milestone by producing its first million tons of LNG. The complex boasts a design capacity of 1.5 million tons of LNG annually.