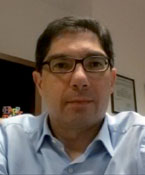 Alberto Leni is the Managing Director of Snamprogetti Romania, a Saipem company providing engineering services in the Oil and Gas Business.
His professional career started as Automation Engineer with Snamprogetti in 1994 as soon as he graduated at the Milan Polytechnic University. Has taken part to many international Oil and Gas projects and from 2008 to 2012 has been Corporate Head of the Instrumentation, Automation and Telecommunication department of Saipem.
He is a former President of AIS, Associazione Italiana Strumentisti, and Past President of ISA Italy Section. In 2012 and 2013 has coordinated the ANIMP Automation Section.