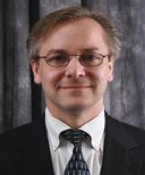 Benjamin Hantz is a Technology Advisor for Mechanical Reliability with Valero Energy Corporation located in San Antonio, TX where he is the corporate subject matter expert for design, analysis, and repair of pressure vessels, piping, valves, and tankage.
He has a Bachelors of Science Degree in Mechanical Engineering and a Masters of Science Degree in Materials Engineering from Worcester Polytechnic Institute and has more than 25 years of experience as an owners engineer in the refining industry.
Benjamin is an ASME Fellow and current Chairman of the Joint ASME & API Standards Committee on Fitness for Service, member of ASME Pressure Vessel Boiler Code Section VIII and ASME Post Construction Code Main Committees.