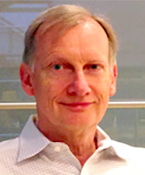 R. M. (Ray) Bojarczuk is a Senior Engineering Advisor with ExxonMobil Research and Engineering Company, located in Spring, Texas.
A graduate of Cornell University in upstate New York, Ray hold a Master's Degree in Civil Engineering and has devoted most of his professional life to engineering practice, specializing in piping and valves.
Ray is currently Chairman of ASME B16, and sits on the ASME Board of Pressure Technology Codes and Standards.
He also serves on two USA Technical Advisory Groups (TAG's) to ISO activities and is a Board member of the Houston based non-profit PVF Roundtable.
Ray is also a member of ASME B31 and ASME B31.3, where he previously was the Chair of the Subcommittee on Design.
As Chair of the American Petroleum Institute Subcommittee on Piping and Valves from 2006 to 2010, Ray led the development of several new API standards, including API 622 on valve packing fugitive emissions testing, API RP 621 on valve reconditioning and API RP 615 on valve selection guidelines.