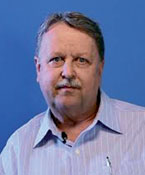 Ron Merrick is recently retired after a  forty-five year career in specifying valves and other piping materials.  He retired as a Senior Fellow and Director of Piping Material Engineering at Fluor Enterprises in Sugar Land, Texas, with responsibility for Fluor's corporate master piping material catalog.  This catalog supports Fluor's business units involved with fluid flow, with line classes designed for hydrocarbon processing, chemical process, utility, power and mining.
He was a piping materials engineer for Fluor from 1975 until 2020, in Houston and Saudi Arabia, and involved with plant design for locations in Alaska, Continental U.S., Canada, South America, Europe, and the Middle East.  These plants cover markets as diverse as hydrocarbons, basic and specialty chemicals, power, and gas processing.  He was also Fluor's engineering specialist in piping shop fabrication.
Merrick is the author of several articles on valve selection, and of the book Valve Selection and Specification Guide.  He has a BS in Mechanical Engineering from Wichita State University, and is a registered professional engineer in Texas and other states.  He is the past president of the PVF Roundtable, an organization devoted to the Pipe, Valve and Fitting industry.  Other professional involvement includes membership in the API Refining Division, as past chairman of the Subcommittee on Piping and Valves subgroup Manufacturers & Contractors subcommittee, and as a US delegate to ISO TC 153 "Valves".