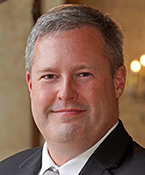 Trace Scrivner is a Senior Mechanical Engineer with ExxonMobil Research and Engineering, located in Spring, TX.
Trace is a registered Professional Engineer (TX) and a graduate of Mississippi State University with a Bachelor's of Science degree in Mechanical Engineering.  Over the last 22 years, he has supported ExxonMobil's downstream refining and chemicals operations in the U.S., Europe, and Canada.  Although his work activities have included design, analysis, and fitness for service, his current role is Piping & Valves technology owner.
Trace is currently the Vice Chair of ASME B31.3 Subgroup Design, as well as ExxonMobil's voting member for the API Subcommittee on Piping and Valves.  Trace is currently leading the Task Force to update API 602.