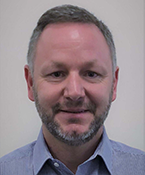 Wojciech Zmudzinski is a Professional Engineer, Mechanical Engineer graduate of University of Toronto, Canada, with over 26 years of experience in valve design and manufacture, new technology qualification and testing, service failure analysis and repair. Extent of experience in offshore and onshore oil and gas topside and subsea facilities, petrochemical, mining, pulp & paper, power and chemical industry sectors. He has worked internationally in both technical and commercial roles for valve manufacturers, repair and engineering service provider, and EPCI contractor.
In his current role at BP America Inc. as Principal Valve Engineer, Wojciech's deep discipline expertise in valve and actuation engineering, covering detail design and analysis, and exposure to valve various manufacturing processes, valve qualifications, and testing of engineered seals and composite bearings, supports his approach to failure investigation and root-cause analysis methods, risk assessment, and equipment criticality evaluation. During his career, he's developed a sound understanding of steel forging & casting processes of materials used in valve industry, including application of ceramic & cermet coatings and weld-overlays.
Over the years, Wojciech developed a credibility within the valve industry, serving as a Steering Committee Member and Chair of 2018 Valve World conference in Düsseldorf, Germany, continuing to support Valve World Americas and Industrial Valve Summit (IVS) as advisory board member. With an extensive network of technical and commercial contacts within valve & actuator manufacturers in Europe, North America, and Asia, Wojciech represents BP in several API valve and actuator sub-committees, as well as IOGP, ASME, and ISA.